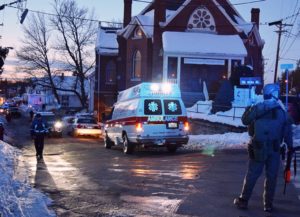 Trinity E.M.S. provides full medical support services to healthcare facilities throughout the Merrimack Valley and Southern New Hampshire. This includes advanced and basic emergency services, emergent and non-emergent Advanced Life Support Services as well as
Scheduled Transportation to doctor's offices, dialysis or clinics.
Trinity professionals are trained to become an extension of your staff, responding quickly and professionally to your needs and the needs of each patient. Our experienced personnel, cutting edge technology and passion for service mean you can feel confident in the safety and security of your patients and residents.
With a focus on education and prevention, Trinity can also provide in-service Medical Training programs, such as CPR, Emergency Preparedness, First Aid, Automatic External Defibrillator (AED) and Advanced Cardiac Life Support to staff and community members.
Download Physician Certification Statement
Download Medical Necessity Form
We Want to Hear from You
Fill out our Customer Feedback Survey to tell us about your Trinity experience.